Our Focus Is Golf. Our Activities Reflect That Focus
Here at Cape Cod Country Club, we're not into a lot of the ancillary, non-golf related activities found elsewhere. Our golfers like to golf and our tournament calendar reflects that!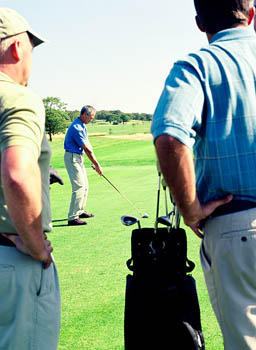 Monday Night Shotgun Golf League!
Extend your weekend activities by one evening. Join our Monday Night 9 Hole Shotgun League! Beginning April 23rd at 5:00PM the league continues throughout the golf season and the cost is a modest $26 per person including a cart for 9 holes. All players are welcome to sign up. There will be competitions each evening with chances to win prizes from our pro shop. Please call the golf shop at 508-563-9842 to reserve your spot for our Monday Night League!
Get your just rewards with our Rewards Program!
Join our rewards program to get the most out of your Cape Cod golf experience!
Get rewarded for playing our course!
You receive $10 back every time you spend $200 with us! You can use the gift certificate towards your next round of golf!*
*Some restrictions may apply; prior purchases excluded; certificates cannot be replaced if lost or stolen; not redeemable for cash; not to be combined with other promotional pricing. We reserve the right to revise, change, or cancel this program at any time. Limited to one per customer.
Join The Cape Cod Country Club Rewards Program. It's FREE!
Simply complete this entry and we will send you a Cape Cod Country Club Rewards card and welcome letter